WHAT I SAW: Volume 1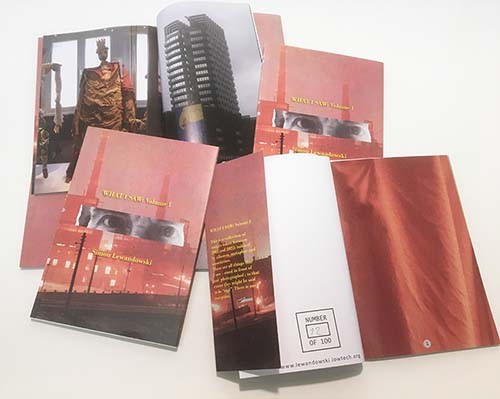 This is a collection of images taken between 2002 and 2022: indexed by allusion, metaphor and association.
These are all things that I saw - stood in front of and photographed so to that extent they might be said to be "real".
There is one exception.
80 pages in colour perfect bound with dust jacket 148 x 210 mm.
Edition of 100, numbered.
£12:00 plus p+p (UK £2.05)