SETTER is a sculptural multiple in an edition of 30, made for the installation of The Reversing Machine at the Tetley in Leeds January 24th to March 1st 2014.
SETTER is a 240 x 130mm box, with a switch on the top and two dials on the front each divided into 13 - turn on the switch and the hands sweep round, one clockwise, the other anticlockwise allowing the synchronisation of an action to a state of perfect stasis*.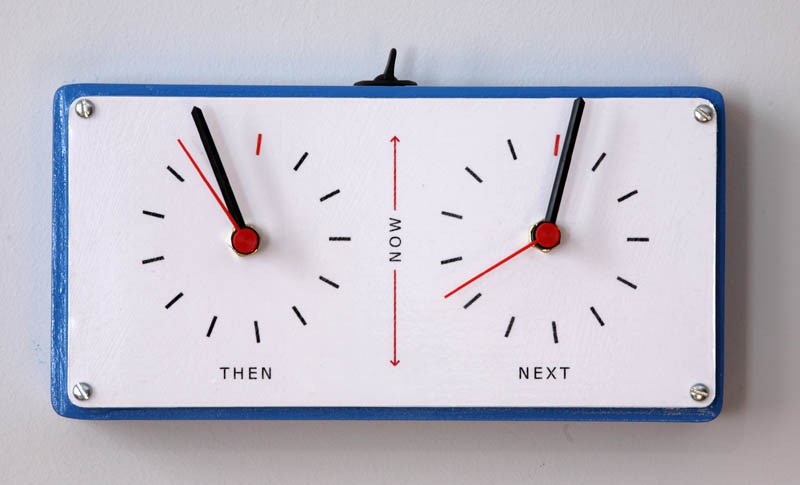 *translated from ancient Greek as Civil War.