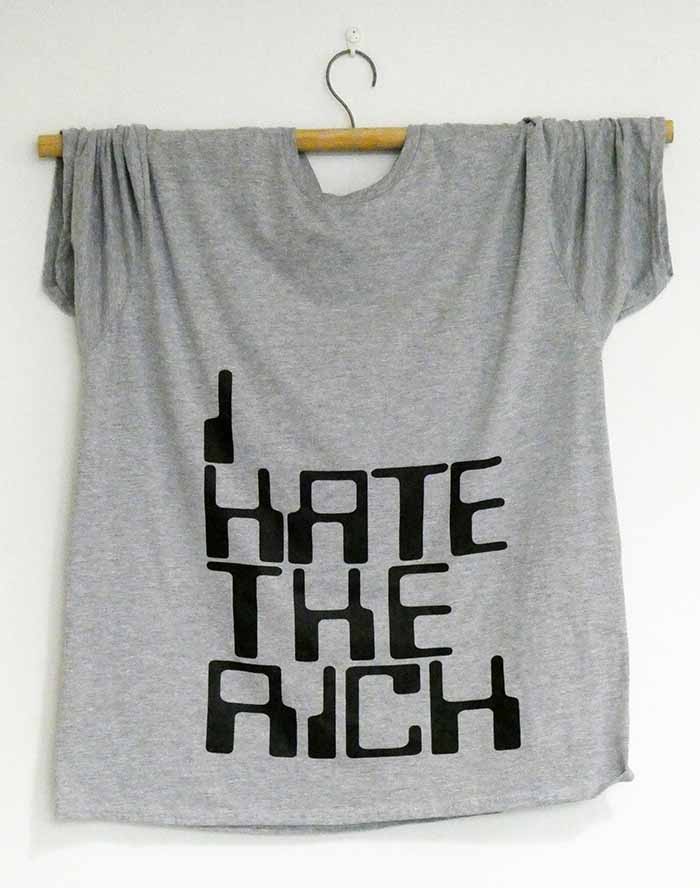 A New Multiple Edition: I HATE THE RICH. Transfer print on grey cotton T-shirt, edition of 50.
A friend asked me why I used that typeface: It's one I designed myself (or refined.) I laser-cut a whole font in plywood and have been working on a series of big text prints on paper. For me I suppose it evokes a "lost" techno-utopian future. A future which the rich have hijacked for themselves, of course, since Utopia is easy to find - it just costs a lot to live there.
Available in sizes: S/M/L/XL
colours: Black text on Grey (see above), Red Text on Black.
Price including UK postage* - £30.
Choose your size and colour from the dropdown list with the PayPal Button below .
(Please note delivery may take up to 21 days)
* contact me about delivery outside UK.